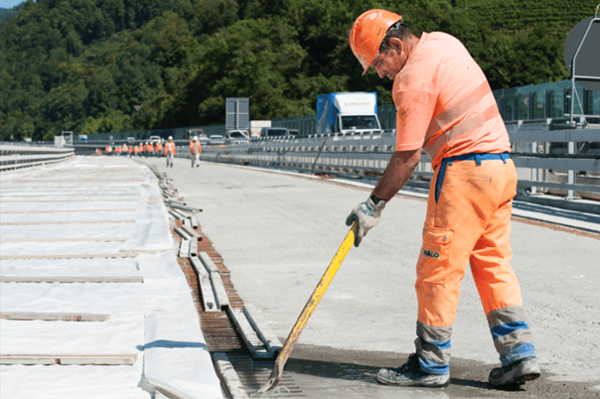 While the U.S. is comprised of over 614,000 bridges, four of every ten are older than 50 years. Our bridges continue to age and our infrastructure is in dire need of innovative concrete technology. As a result, ultra-high performance concrete (UHPC) was first developed in the 1980's as a solution for projects that required greater strength and to help solve our bridge rehabilitation demands.
The Development of UHPC
Concrete has evolved through a continuous process, perhaps beginning in the Roman Empire. However, the modern history of concrete dates back to 1824 with the development of Portland cement. This cement was eventually mixed with water, sand, gravel, and other aggregates which resulted in concrete. Around 1849, concrete evolved into "reinforced concrete" with the addition of metallic reinforcement for enhanced strength and ductility.
Concrete technology continued to advance throughout the 19th and 20th centuries, as many were interested in optimized strength, particle density, and bond strength. High-strength concrete (HSC) and high-performance concrete (HPC) were both coined in the 1980s, which resulted in improved durability with compressive strength ranging from 7000 to 17000 PSI. To counteract brittle matrices, fiber-reinforced concrete (FRC) was developed shortly thereafter. The application of fibers increased ductility, strength, and resistance even more so. Crack control and impact performance also improved with the addition of fibers in concrete.
Compressive strength and durability continued to be the focus of concrete technology in the 1980s, when the development of UHPC increased concrete strength to greater than 17000 PSI (up to 30,000 psi). UHPC was officially coined in 1994, and soon after was used in applications in North America.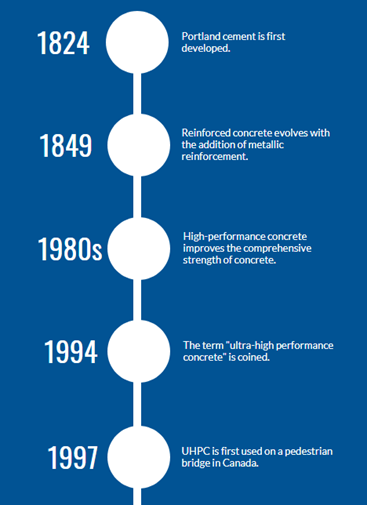 Applications of UHPC
The U.S. Army Corps of Engineers first used UHPC in the 1980s, though UHPC did not become commercially available in the U.S. until 2000. However, in 1997 it was first used on a bridge in Quebec, Canada. The improved properties of UHPC supports the acceleration of infrastructure projects, and also helps save time, money, and reduces the impact on traffic.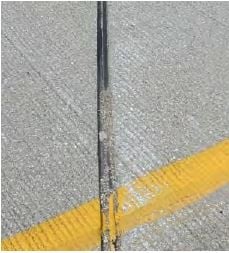 Common applications of UHPC include:

- Joint fills
- Precast, post-tensions
- Shear connector pockets and panel joints
- Superstructure module connections
- Pier jacketing
- Deck overlays



UHPC Solutions: Specialists in UHPC Rehabilitation Methods

At UHPC Solutions, we combine experience and innovation to tackle today's infrastructure needs. We believe that the rehabilitation market in North America can benefit greatly from the use of UHPC on bridge projects. Its high tensile strength, compressive strength, and elasticity are ideal properties that make it impermeable, thus providing a longer lifespan compared to other types of concrete. In addition, UHPC assists in reducing future maintenance costs.

It's time we meet today's infrastructure demands to build a stronger foundation for the future.

To learn more about the value of UHPC, watch our video and read our article entitled, "What is Ultra-High Performance Concrete?" by clicking below: