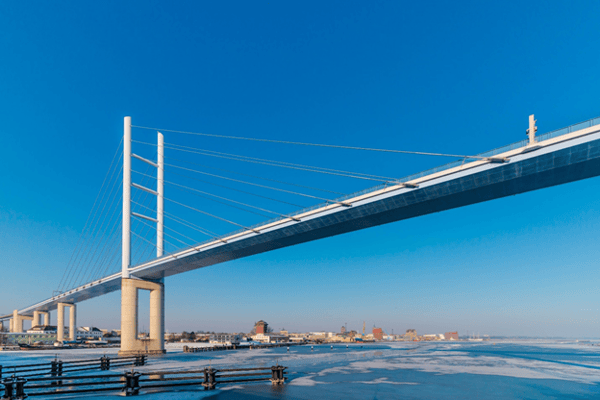 While U.S. bridges have continued to age, traffic has also increased significantly over time thus resulting in a growing need for innovative concrete solutions to repair our infrastructure. As a result, many states are using Accelerated Bridge Construction (ABC) to repair bridges to limit mobility impacts and public safety issues.
The Federal Highway Administration (FHWA) defines ABC as, "bridge construction that uses innovative planning, design, materials, and construction methods in a safe and cost-effective manner to reduce the onsite construction time that occurs when building new bridges or replacing and rehabilitating existing bridges." FHWA's initiative, Every Day Counts, suggest that mobility impacts "can be reduced down to 48 to 72 hours" with the use of ABC. Clearly, there are significant benefits to ABC to build new bridges, as well as replace and rehabilitate existing bridges.

Five Benefits of ABC Technology
Benefits of using ABC include improved safety, increased durability, as well as reduced delivery time, costs, and environmental impact.
Improved Safety – Construction work zones result in substantial worker injuries each year. By using ABC we reduce the time that it takes to construct or repair a bridge. This limits the exposure to car accidents in work zones.
Increased Durability – America's infrastructure is in dire need of rehabilitation. The reality is that many bridge projects are urgent and department of transportations (DOTs) can't continue to hold off on repairs.

Reduced Delivery Time – ABC is seen as an efficient rehabilitation alternative that cuts down the time spent constructing or repairing a bridge by years. Additionally, the public profits from ABC as it cuts the amount of detours, road closures, and traffic. ABC technologies such as hydrodemolition machines help buffer against weather-related delays and on-site construction time is significantly reduced. We often recommend hydrodemolition as it provides precise concrete removal. This method prepares existing concrete surfaces that results in better bonding with cementitious repair materials than other surface preparation techniques.


Decrease in Costs – ABC substantially cuts construction costs, regardless of the type of ABC technology used.


Reduced Environmental Impact – The S. DOT states that, "By limiting the time spent at the site reconstructing the bridge, construction impacts to the surrounding environment are reduced." With ABC, bridge components are built off-site. As a result, ABC technologies allow the process of building or repairing a bridge over water or railroad to become more manageable.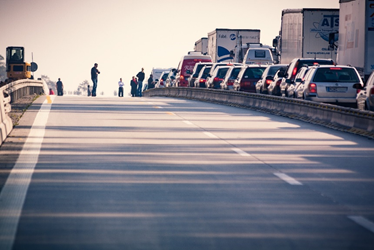 Real Life Applications
Several projects across the country have used ABC to build and/or repair bridges and the popularity continues to grow as more people become informed on the benefits. For example, the U.S. DOT describes the incident that occurred on I-5 in Washington which led to the use of ABC. A reduction in traffic was accomplished as the bridge was replaced in weeks rather than over months or years.
The Utah DOT first used ABC in 1997 and continues to use it 200 projects later. One of the major projects involved replacing four bridge superstructures on I-80 in just 37 hours. They estimated that the project was able to save over $2.5 million in the end.
In a city as busy as Brooklyn, the New York DOT understands how imperative it is to reduce tension with traffic. The Belt Parkway Bridge was thus replaced using ABC methods in just 14 months without affecting traffic during rush hour!
If you're wondering if ABC is right for your project, the FHWA offers an ABC decision-making tool to contrast the benefits of using ABC versus traditional construction.

UHPC Solutions - Experts in ABC
UHPC Solution's 171 years of combined experience has allowed us to analytically observe our infrastructure needs over time. Our expertise makes us specialists in accelerated bridge rehabilitation and hydrodemolition.
By using restorative and strengthening UHPC-layer solutions, we restore the structural capacity of concrete deck bridges. In addition, our UHPC deck overlay waterproofs bridge decks which helps further extend the deck life. If you're ready for lasting results, reach out today.