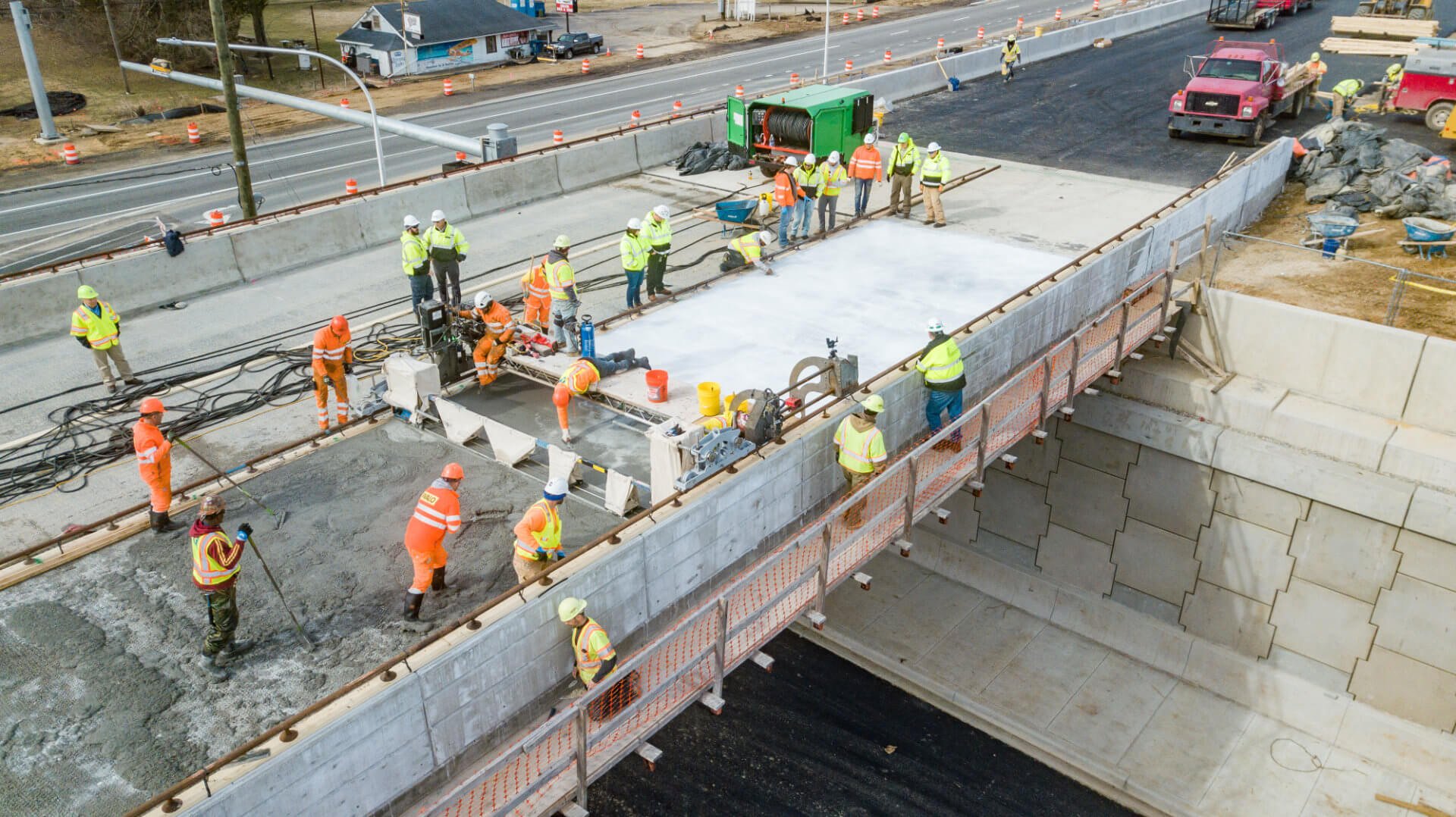 Accelerated bridge construction (ABC), or "rapid bridge replacement", is a bridge construction process that relies on advanced project planning and design, innovative materials, smarter procurement, and new construction methods to reduce the time and effort it takes to replace or rehabilitate bridges.

The primary benefit of ABC is that it causes fewer costly disruptions to traffic during construction. It also reduces the number of utility outages associated with bridge construction and reduces the risk bridge crews must endure while onsite.
ABC is generally safer and more cost-effective than traditional bridge construction. It also typically creates a stronger, durable, and longer lasting bridge than other conventional construction methods.


Best Practices and Techniques for Accelerated Bridge Construction
ABC has become common practice over the course of the last 20 years. Since it became standardized, experts in ABC have established a number of techniques and best practices:


The Bridge Should Be as Light and Simple as Possible
There are three factors that are incorporated into the design of an ABC project:
The components must be as light as possible.
The design must be as simple as possible.
The design and components should be as simple to erect as possible.
ABC bridges are assembled using prefabricated components. These include utility and infrastructure elements, as well as standard bridge components such as decks, piers, columns, foundations and piles. As such, these components need to be easy to transport and install.
Furthermore, any repairs made to a bridge should improve the load rating and durability of its existing components. This may require the replacement of some of the bridge's old components if they are below contemporary standards.
Project planners should also take care to keep the number of necessary components to a minimum, as well as the number of necessary workers. An ABC project should keep any special customized components to its minimum and should utilize temporary bracing for safe construction practices.


Bridges Should Be Built Using Repetitive Prefabricated Elements
Prefabricated bridge elements and systems (PBES) are structural bridge components which are built offsite in a precast plant or near the site of the bridge project. Producing these components beforehand minimizes the impact the bridge project has on traffic, utilities, and the general public.
ABC to be more feasible and economical, the number of various types of prefabricated components must be kept to a minimum and repetitive for the same project. This helps prefabricators to utilize a multiple times the same plant setup for the manufacturing of the precast elements. .
Popular ABC Concepts include:
Precast deck panels and girder systems
Precast pier systems
Precast modular abutment systems
Modular superstructure systems
Bridge erection systems

ABC Projects Should be Classified into Tiers
There are 6 tiers in which ABC projects can be classified. These tiers are classified by how long traffic is expected to be disrupted by the ABC project:
Tier 1: 24 hours
Tier 2: 3 days
Tier 3: 2 weeks
Tier 4: 1 month
Tier 5: 3 months
Tier 6: Overall project schedule is reduced by months or years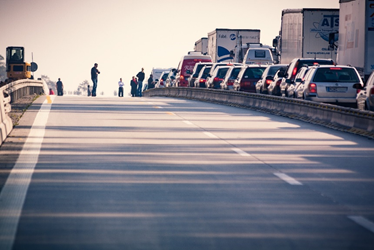 How UHPC Can Help
Ultra-high performance concrete is useful in any bridge construction scenario, but it is particularly useful in accelerated bridge construction. Prefabricated bridge components must be connected with materials that are strong, easy to install, quick to place, and resilient over time.
UHPC with its ultra-high strength, bond development and durability, offers a great solution for connecting precast bridge elements in a fast and cost effective way. This speeds up construction, facilitates ABC, minimizes traffic impacts during construction, allows for simpler connections with reduced rebar congestion and provides a longer lasting more robust connection than any other conventional method.
The material is impermeable to water, enabling bridge connections to resist environmental degradation for a longer time and to an extended service life for the bridge.
To learn how ABC and UHPC can benefit your project, reach out to UHPC Solutions today.
** For more information, check out the recent publication: FHWA Technote on the Design & Construction of UHPC Field Connections